Indra Nooyi Biography and Quotes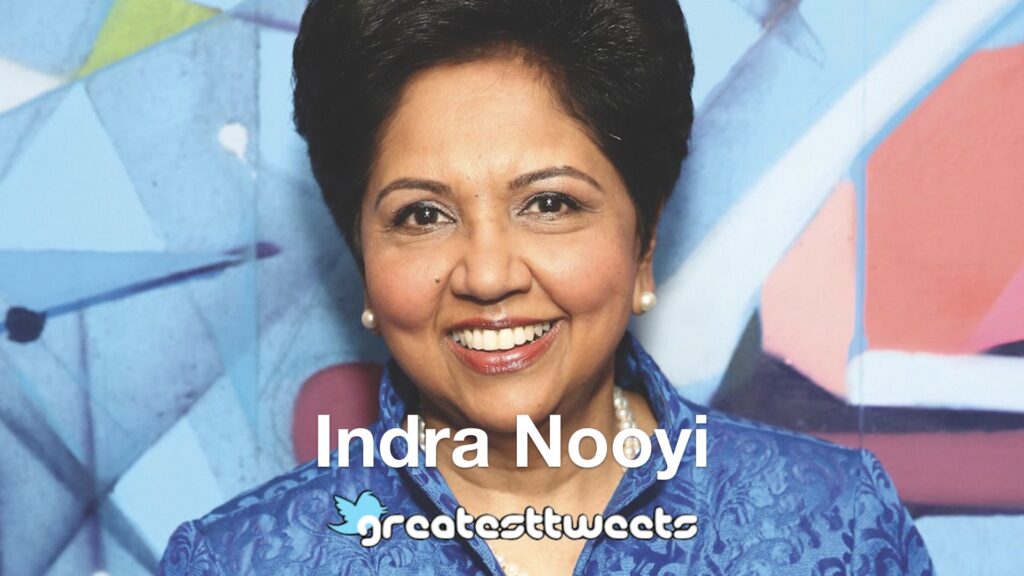 Birthday: October 28th, 1955
Commemoration: N/A
Nationality: Indian American
Famously Known For
Ranked amongst the 100 most powerful women
Ranked the second most powerful woman on the Fortune list
Ranked amongst Forbes most powerful moms
Early Life
Indra Nooyi was born on 28 October 1955 in Madras, present day Chennai. This was in Tamil Nadu, India. She was educated in Holy angels for her secondary education.
She has a degree in a number of disciplines which include Physics, Chemistry and Mathematics. This she achieved after her college education in Madras Christian college. She went through a postgraduate program diploma in the Indian Institute of Management Calcutta and completed it in the year 1976.
She attended the Yale school of Management from the year 1978. She later relocated to the United States of America and attained her master's degree in public and Private Management.
Personal Life
Indra got married to Raj K. Nooyi who is the president of Amsoft Systems, in the year 1981. Together they had two daughters and the family lives in Greenwich, Connecticut. Their daughter is following in her footsteps and is currently attending the Yale School of management which she also attended.
She played cricket for some time when she was in India and also featured in a girl rock band as one of the guitarists.
Career
She began her career in India as a manager at Johnson & Johnson. She later joined the Boston consulting group after completing studies in Yale. She also had a managerial position at Motorola.
She was named Chief Executive Officer for PepsiCo in the year 2006. She was attached to them and guided them for more than a decade.
In the year 2019, she became a co-director for Connecticut Economic Resource Centre. She is in charge of drafting the state's new economic development strategy.
Quotes by Indra Nooyi