Enrico Fermi Biography and Quotes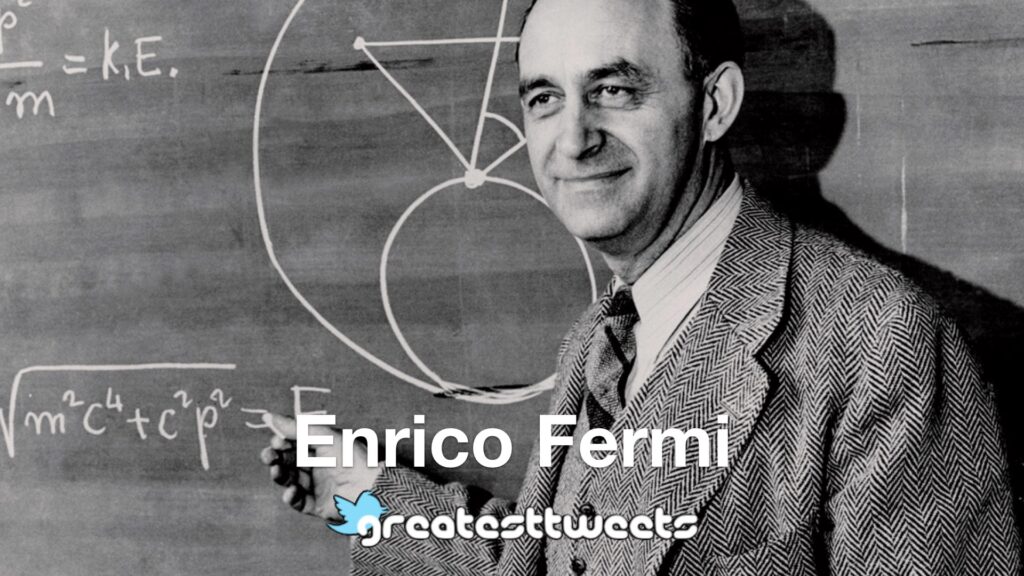 Birthday: September 29th, 1901
Commemoration: November 28th, 1954
Nationality: Italian-American
Famously Known For
Enrico Fermi is famously known as the world's first 'architect' of the atomic bomb and nuclear reactor.
As a third-year student in 1921, he published his first scientific works in Italian journal and he became the first person to be awarded the 1938 Nobel Peace Prize in Physics.
He designed and build the Chicago Pile 1, demonstrating the first human-created, self- sustaining nuclear chain reaction.
Known as a teacher who was attentive to details and carefully prepared his notes for lectures, his notes were transcribed into books found in the University of Chicago.
Due to his physics works, Fermi was one of the 16 scientists to have elements named after him.
The Fermi Award named after him is the highest honor in the United States Atomic Energy Commission since 1956.
Early Life
Born on 29th September in 1901, Enrico Fermi was born in Rome, Italy to Alberto Fermi. In 1918, he graduated from high school and was admitted to the Physics Department in Rome in 1920.
Personal Life
On 19th July 1928, he married his wife Laura Capon who was a science student at Sapienza University. They had two children between the years of 1931 and 1936. Though Enrico was baptized as a Roman Catholic as a child, his parents were not religious. Due to racial laws in Italy that affected his Jewish wife, he escaped to the United States of America where he applied for permanent residency.
Career
Enrico applied for a Professorship chair at Sapienza University of Rome at the age of 26. After relocating to the United States of America, he moved to New York where he gave lectures at the University of Columbia.
In 1945, he was elected at the University of Chicago as a Physics Professor. He also worked at Argonne National Laboratory where he continued experimental physics.
Death
Enrico Fermi died from Stomach Cancer aged 53 at his home in Chicago.
Enrico Fermi Quotes