Douglas Adams Biography and Quotes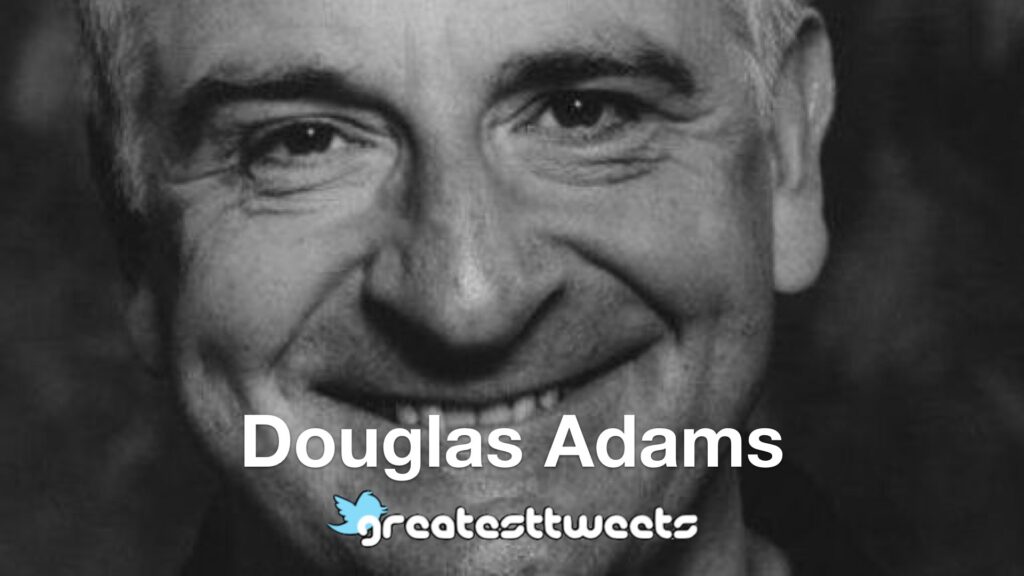 Birthday: March 11th, 1952
Commemoration: May 11th, 2001
Nationality: British
Famously Known For
Douglas Noel Adams is famously known for his comical book, "the Hitch Hikers Guide to the Galaxy."
Early Life
Adams was born to Janet and Christopher Adams, in Cambridge. A few months after the birth of Noel, the family moved to the East End of London. However, his parents divorced in 1957, with Douglas only five years of age.
Adams schooled at Primrose Hill primary school and later joined Brentwood school. He schooled at Brentwood prep school for five years from 1959 to 1964 before joining the primary school. Adams had a way with words, and that made him famous in school. He was the first student to receive a ten over ten scores in creative writing by his form master, Frank Halford.
He undertook his university education at the University of Cambridge and obtained his M.A in 1974, in English literature.
Personal Life
Writing aside, Adams was also known for his strong atheistic beliefs and often referred to himself as a radical atheist. He also took part in animal and environmental activist.
In 1991, Douglas Adams married Jane Belson, and they had one daughter. Polly Jane Rocket remained the only child to Adams and Jane until the demise of Adam in 2001.
Career
Douglas Adams mainly focused on writing throughout his entire career. After university, Adams wrote for Footlights Revenue which gave him recognition, and he got picked by Graham Chapman, to write for Monty Python.
In 1974, Adam's writing career was stalled, and he was forced to take odd jobs to make ends meet. He even worked as a bodyguard for the Qatari family. He kept writing and submitting sketches to editors while working different jobs and luckily, he got the chance to write "Unpleasantness at Brodie's Close" which gave his career another lifeline.
Death
Adams succumbed to a heart attack, aged 49.
Douglas Adams Quotes