Benjamin Franklin Biography and Quotes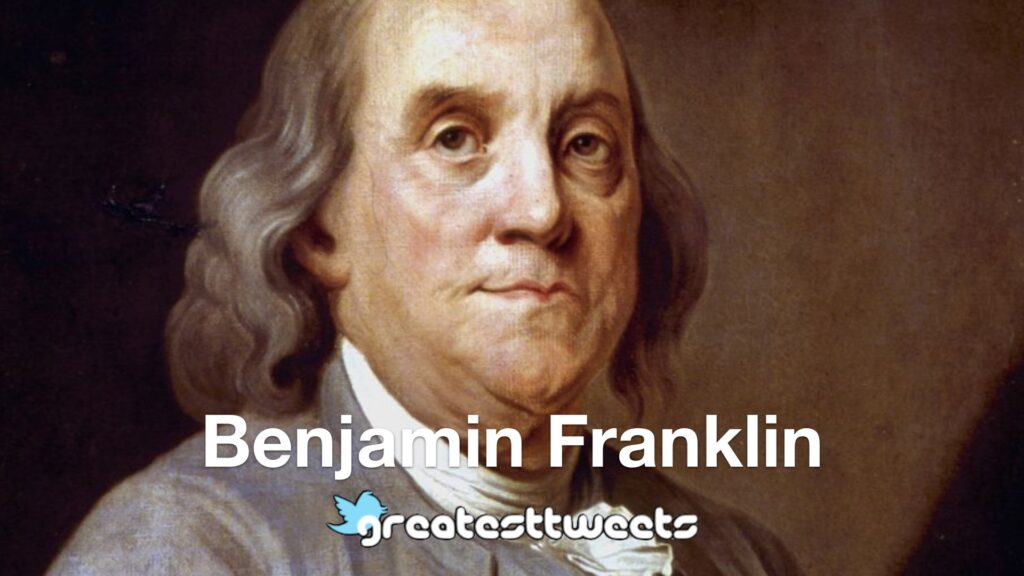 Birthday: January 17th, 1706
Commemoration: April 17th, 1790
Nationality: American
Famously Known For
Benjamin Franklin is famous for his contribution in the drafting of the Declaration of Independence as well as the United States of America Constitution.
He is also remembered for his role in negotiating in the 1783 Treaty of Paris which ended the Revolutionary War.
Early Life
Benjamin's father, Josiah Franklin, was a candle and soap maker. He married twice and managed to sire a total of seventeen children in both marriages. Benjamin was the youngest son and was the 15th child.
Benjamin started his formal schooling at the Boston Latin School but dropped out at the age of 10. He joined his father in the soap making business. At the age of 12, his father asked one of his sons, James to take Benjamin into the print business so that Ben could not flee to the sea.
Benjamin worked under his brother James for some time, but the working relationship did not last long after James refused to print Bens work.
Personal Life
Benjamin got married to Deborah Read in the year 1730. Together they had two children, Francis and Sarah. However, Franklin had sired another child out of wedlock, and the couple took him together and raised with the other two kids. Francis died at the age of four, and William lived to become the governor of New Jersey.
Career
Benjamin worked as a paper currency printer as from 1728. Apart from printing, he was also a scientist, and he helped create a good number of innovations such as:
i. The Franklin stove in 1740 which was widely accepted as it consumed less fuel but produced more heat.
ii. Bifocal spectacles. This spectacle could allow one to switch between two different lenses, i.e., for distance and reading.
iii. The Harmonica
Benjamin Franklin never got any formal schooling, but due to is innovations, he was able to receive honorary degrees from notable universities such as Oxford, Harvard, and Yale.
Death
Benjamin succumbed to gout disease while at his daughters' home. He died at the age of 84.
Quotes by Benjamin Franklin