Baruch Spinoza Biography and Quotes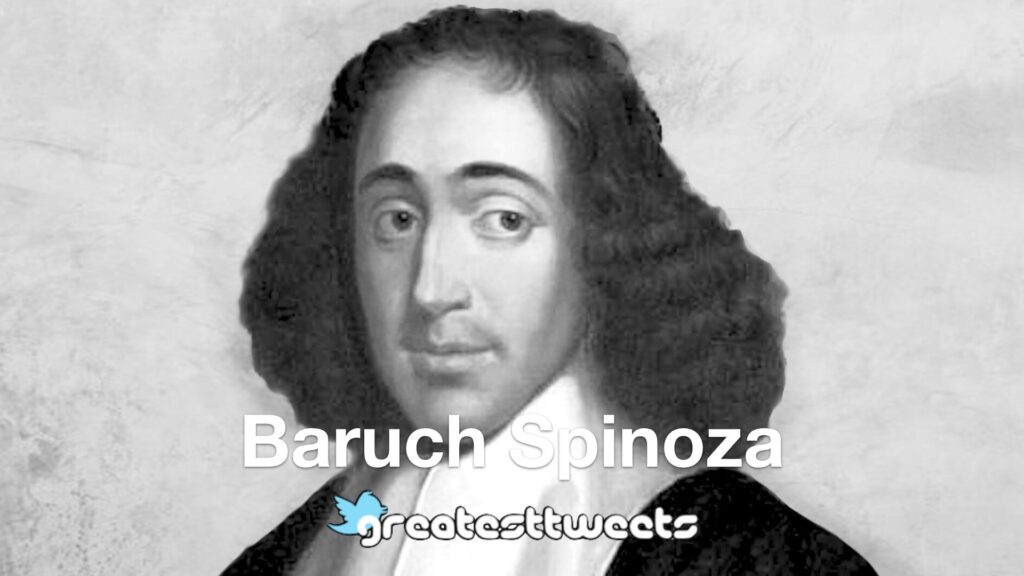 Birthday: November 24th, 1632
Commemoration: February 21st, 1677
Nationality: Dutch
Famously Known For
Baruch Spinoza's main work that has him remembered is the Treatise Ethics, which he wrote in 1677. This monumental work presented an ethical vision that came out of a monistic metaphysics that identifies God and Nature.
Early Life
Baruch was born to Michael and Hannah Spinoza. His parents had been forced to accept Christianity but still practiced their Judaism religion. The family had to relocate after Baruch's parents were tortured and condemned in Portugal.
Education
Baruch Spinoza went to school at the Talmud Torah school where he received the proper education for an educated Jew. His school work was mainly on religion and other rabbinical commentaries. Baruch was a student to great conventional and progressive-minded tutors; this helped him attain the best of both worlds. Spinoza had the potential of also becoming a rabbi, but the sudden demise of his older brother forced him to leave school so that he could focus on running their family business.
Career
At only 18, Spinoza started selling tropical fruit and owned a stall on the main canal of Amsterdam.
Even though Spinoza had become the central subject of persecution for being an atheist, most of his writings went on to play significant roles in shaping theology in years to come. Baruch's thoughts are a landmark on the history of liberal constitutionalism because it provides an apparent and compelling defense on democracy and freedom of speech.
Apart from writing, Baruch also earned his livelihood through grinding lenses.
Personal Life
At some point in life when he started working as a teacher, Baruch adopted a Latin name, Benedictus de Espinoza. During his career as a teacher, Baruch fell in love with a daughter to his fellow teacher by the name Clara. Unlucky for him, Clara rejected him and went for a wealthy man.
Death
In 1676, Baruch Spinoza's health took a dip, and in 1677, he succumbed to lung illness that resulted from inhaling a lot of dust from his lens grinding business.
At his time of death, Baruch was 44 years of age.
Baruch Spinoza Quotes