Barack Obama Biography and Quotes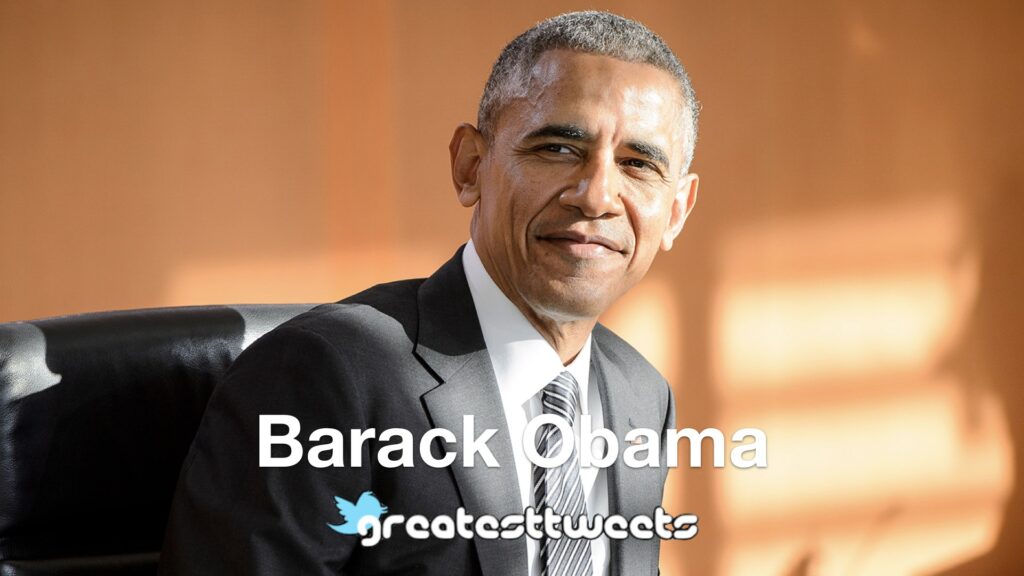 Birthday: August 4th, 1961
Commemoration: N/A
Nationality: American
Famously Known For
Barack Hussein Obama II opposed the invasion of American armed forces in Iraq in 2001.
Barack Obama was the U.S. senator for the state of Illinois in 2005 running on a Democrat ticket.
Obama ran a successful campaign for President of the United States on a Democrat ticket in 2008 and won the 44th presidency of the United States.
He was re-elected U.S. president for a second term in 2012. Barack was president from 2009 – 2017.
Early Life
Barack spent his early days in Honolulu in Hawaii. His family moved to Jakarta, Indonesia in 1966. Obama was sent back to Hawaii at age 10, where he lived with his grandparents. He joined Punahou Academy and excelled in basketball.
He graduated in 1979 and in the same year he was admitted to Occidental College but transferred to Colombia University in New York. Later in 1983, he graduated with a degree in political science. Obama was admitted to the Prestigious Harvard Law School and graduated in 1991.
Personal Life
Barack Obama got married to Michelle Robinson, a lawyer on October 3 1992. They have two daughters; Malia Obama, born in 1998, and Sasha Obama, born in 2001.
Career
Barack Obama has had a successful career as a writer, lawyer and politician. He practised civil rights law after law school with the Miner, Barnhill and Galland law firm. In the period 1992- 2004, Obama was a Law lecturer at the University of Chicago.
In his career he has written two main books: Dreams from My Father: A Story of Race and Inheritance in 1995 and The Audacity of Hope: Thoughts on Reclaiming the American Dream in 2006. His advocacy for equality and human rights led him to join politics.
He contended for the Illinois Senatorial seat in 1996 on a Democrat ticket. He became the U.S. senator for Illinois on January 3, 2005. Barack Obama ran for the presidency in 2008 on a Democrat ticket and on November 4 2008, he defeated Republican candidate John McCain becoming the first African American in the Oval office and the 44th U.S. President.
Quotes by Barack Obama